UOB SPORT GRADUATE SCHOLARSHIP
Following the success of many notable University of Birmingham alumni at the Birmingham 2022 Commonwealth Games and other significant major championships throughout the last 12 months, we are delighted to announced that the applications are now open for the 2023-24 Graduate Sport Scholarship programme.
This award aims to acknowledge and support the continued progression and development of our elite, alumni athletes in the run up to major international championships. These include – but are not limited to – European and World Championships/Cups and Olympic/Paralympic Games.
This award is open to University of Birmingham alumni who are predominantly based in Birmingham and the surrounding local area, and who are currently competing at an international standard.
Recent notable recipients include:
Sarah McDonald (1500m: 2018 CWG 8th, IAAF World Championships 2017 & 2019 Semi-finals), Jonny Davies (2017 World University Games 5000m Silver & 1500m Bronze, 2019 IAAF World Indoor Championships) and Francesca Williams (Netball, 2019 Netball World Cup Bronze Medallist, Vitality Roses Programme 2022-23).
A Graduate Sport Scholarship is a bespoke award tailored to the needs and performance goals of each individual recipient. Support package may include:
The application process for the 2023-24 Graduate Sport Scholarship programme is now closed.
It will reopen in June 2024 for application for the 2024-25 programme.
If you have any questions please contact Sport Scholarships Manager Hugh Sproston – [email protected]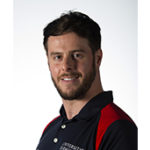 HUGH SPROSTON
Sport Scholarship Manager
Helen Waters
Sport Scholarship Officer