TALENTED ATHLETE SCHOLARSHIP SCHEME
TASS is a Sport England funded partnership between talented athletes, education institutions and national governing bodies of sport. The scheme provides vital support services via a national network of experienced practitioners, based at TASS Delivery Sites throughout England, of which the University of Birmingham is.
Via assigned TASS Delivery Sites, selected student-athletes gain access to a tailored package of core services, including;
CRITERIA FOR CONSIDERATION
Student athletes identified as performing at the top of the Sport England Talent Pathway by their national governing body (NGB) and are eligible to represent England.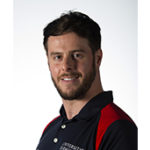 HUGH SPROSTON
Sport Scholarship Manager
Helen Waters
Sport Scholarship Officer